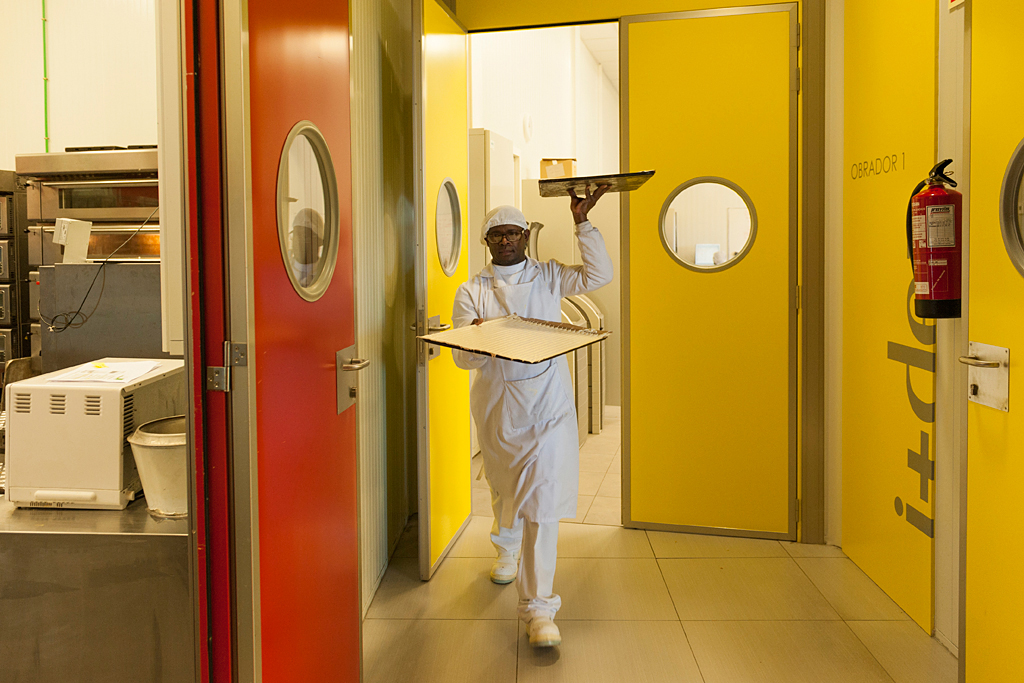 A partnership project between:
IMASDEA
INSTITUTO DE LA GRASA (CSIC)
Funding:
Spanish Ministry of Economic Affairs and Competition
Call for applications:
RETOS-COLABORACIÓN 2014
Overall objective
To assess the use of plant-based proteins and hydrolysed vegetable proteins as a replacement for ovoproducts and milk derivatives in whipped doughs used in industrial baking.
The ultimate goal is to completely reduce the animal-based products used in the current formula. The plant-based flours used in the project come from agro-industrial waste suitable for human consumption.
The main goals sought by the research project are:
To identify a series of proteins and hydrolysed proteins with enough functional capacity to be used as ingredients in the formula of whipped doughs. The aim is to replace ovoproducts 100%.
To repurpose certain low added value agro-industrial by-products, such as plant-based flours, to obtain hydrolysed proteins of greater added value capable of enhancing the functional properties of the proteins.
To obtain hydrolysed proteins capable of increasing the antioxidant capacity of the final product.
To eliminate allergens from the products and pastry lines while also reducing the microbiological risks from handling egg at the factories and in the final product.
To improve the nutritional value of the processed products and maintain the sensory quality and physio-chemical characteristics of these products.
To reduce the impact from quality and price variation in the raw material on the uniformity of the final product.